Environmental responsibilities
Environmental responsibility has always been at the top of our priorities at Fresh Fruit. We have implemented the use of new, environmentally friendly materials and techniques to minimise waste and optimise the growth of our bananas.
Fresh Fruit has over 350 hectares of organic banana plantations. As such, the conservation of water is vitally important to us, our bananas, and the environment and ecosystem. Because of that, we invested in the latest cutting edge irrigation technology, drastically reducing our water usage.
We are also committed to reducing our carbon footprint as much as possible. We recently installed 1,200 solar panels at Paradise Produce, our model farm. They meet the energy needs of the entire farm, enabling us to move considerably closer to achieving carbon neutrality at the site.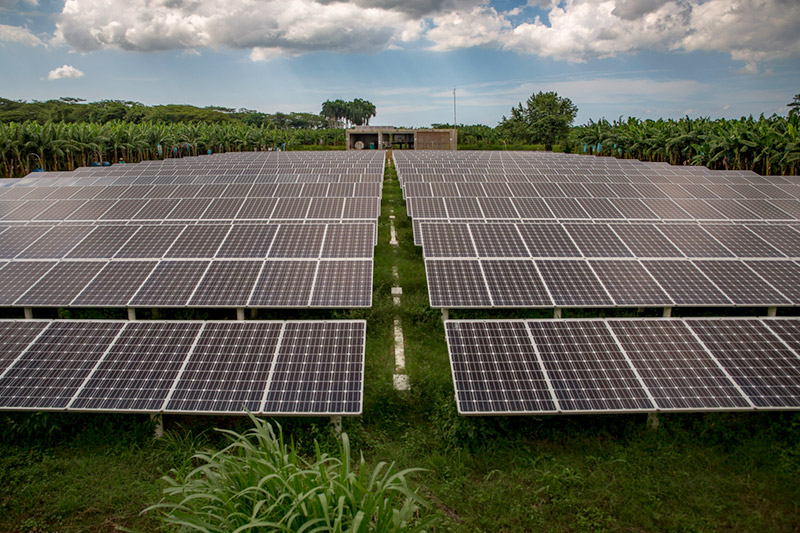 Our organic soil management protects the soil of our plantations. At the same time, it enhances performance, increases profits and assists in preserving the quality of the environment.
We believe it is within our power for our farms to achieve carbon neutrality. We have implemented an integrated waste system that eliminates almost all unnecessary waste. At the same time, it enables us to maximise use of existing resources; for example, we reuse the plastic foam used to protect bananas in transit.